Mentoring is a process in which an experienced person (Mentor) supports the professional and personal development of a less experienced person (Mentee).
The « one-to-one » relationship allows the emergence and development of the young person's potentials (talents, skills), and this outside of a school surrounding.
The M-ProJ Mentoring Program is part of the orientation support arrangements that favour links between the world of school and the world of work.
M-ProJ makes an individual support possible for those pupils who may not necessarily have the opportunity to meet in their close environment working people who are ready and able to assist them in this difficult and important step of the education- and career choice. Better than during an internship, this initiative allows the young person to benefit from the view of a neutral and benevolent adult, external to the school system or the family unit, which will help them to evolve and to mature their career plan and, if desired, to address more personal issues.
The meetings between the « Mentor-Mentee » tandems, carefully composed by the M-ProJ Team, are an opportunity for the young participants to develop their knowledge about a particular profession, to discover the associated tasks, to identity the required skills, but also to identify possible down-sides that may be associated with this profession. Sometimes the job of their dreams is very different from what they imagined! The meetings also allow the Mentees to get a constructive feedback relating to their personal skills (behaviour), especially for the moment of their entry into the working world.
A particularly respectful attitude develops quite often between Mentor and Mentee and it even sometimes happens that the contact persists after the M-ProJ Program, although this is not at all mandatory.
A number of interactive workshops for Mentors and Mentees are also offered and complete the M-ProJ Mentoring Program.
The M-ProJ Program has already been carried out since 2012/2013 with 16 schools and 550 pupils.
In 2022/2023 there will be 220 places available to pupils from the following schools:
Lycée Technique du Centre, Luxembourg
Lycée Michel Lucius, Luxembourg
Lycée de Garçons, Luxembourg
Lycée technique de Bonnevoie, Luxembourg
Ecole privée Fieldgen, Luxembourg
Lycée classique Diekirch, Diekirch
Lënster Lycée, Junglinster
Maacher Lycée, Grevenmacher
Lycée technique d'Ettelbruck
Lycée Josy Barthel Mamer, Mamer
Lycée du Nord, Wiltz
Lycée technique de Lallange, Esch-sur-Alzette
Nordstad-Lycée, Diekirch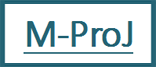 The M-ProJ Mentoring Program in detail…